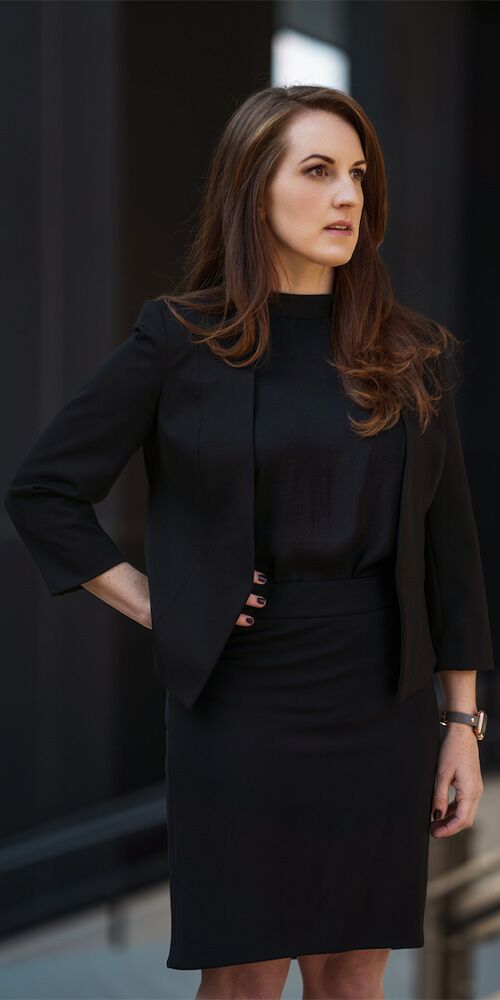 Jennifer O'Connell
Managing Partner and Owner of our Colorado Office, Jennifer O'Connell has been working with the Queener Law team in civil litigation for over a dozen years in complex premises, auto, cycling, motorcycle, and tractor-trailer collision cases. In 2017, Jennifer moved to Colorado to officially bring Queener Law's hometown feel of a family-style firm and their nation-wide experience to the mountains.
Experience Matters…
Jennifer hails from the Great Smoky Mountains of Knoxville, Tennessee. After attending Appalachian School of Law and the University of Tennessee College of Law, Jennifer practiced personal injury for nearly a decade across the state of Tennessee. In her practice, Jennifer handled cases involving premises liability, auto collisions, pedestrian and bicycle crashes, and tractor-trailer collisions. Jennifer also developed a department focusing on mass torts and pharmaceutical class action cases. Since moving to Colorado, Jennifer has continued to build on her experience and expertise in these areas. She offers consulting services in the fields of C.R.C.P. Rule 30(b)(6) depositions, discovery, and witness preparation for testimony and she lectures across the Denver Metro area and on Trial Guides in those fields.
… So Does a Winning Record.
Jennifer is licensed to practice in Colorado and Tennessee, including four federal courts. She has practiced in over thirty-five counties in Colorado and Tennessee, and has appeared before the Tennessee Court of Appeals. While in Tennessee, she commonly took more cases to trial than any other attorney in her field and won record-breaking verdicts. Her team's goal is to keep it up in Colorado to ensure that their clients receive their full and fair recoveries. They have already achieved millions of dollars in jury trials in Colorado and will continue to take their deserving clients to the courthouses across this state.
In 2020, after only three years in Colorado, Jennifer was named Law Week's Barristers Best Civil Litigator in the State of Colorado and the New Trial Lawyer of the Year by the Colorado Trial Lawyers Association. She has continued to collect honors every single year since. Jennifer has collected over a million dollars in settlements and verdicts annually since beginning her practice. Jennifer has also provided research and brief contributions for a 7 to 2 Decision before the United States Supreme Court.
Jennifer has been published on LexisNexis and has litigated against pharmaceutical corporations, national and international commercial carriers and trucking companies, some of the largest corporations in the U.S., and insurance carriers like Progressive, Travelers, GEICO, State Farm, Farmers, American Family, Nationwide, Liberty Mutual, USAA, Hartford, Cincinnati Insurance, Allstate, Esurance, Permanent General, SafeCo, Zurich, Chubb, Bristol West, and many more. She has also negotiated with health insurance companies like Medicare, Cigna, Aetna, Medicaid, Kiser, United Healthcare, Anthem, and BlueCross BlueShield to keep money out of the pockets of the insurance companies and in the pockets of her clients. Jennifer has also been published on TrialGuides for Preparing Expert Witnesses for Deposition and Trial and Preparing Lay Witnesses for Deposition and Trial.
Outside the office, Jennifer checks off countries on her travel list, hikes, skis, and snowshoes in the Back Country, and cycles around Denver. She also trains dogs who have been rescued from shelters or unhealthy and unsafe environments and gives them to Veterans living with PTSD as fully-trained service dogs – free of charge – in her role as Vice President of the Board for the Rescue for PTSD. When you pass her on the hiking trail, make sure you stop to pet her four family pups or one of her foster service dogs in training!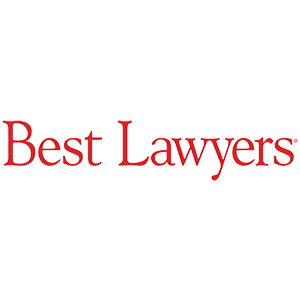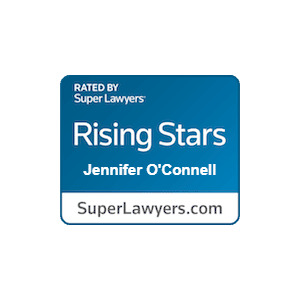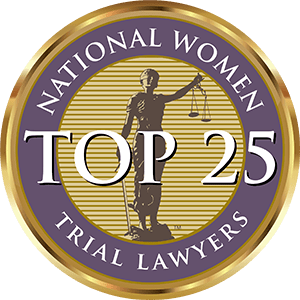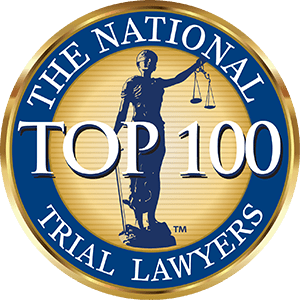 Practice Specialties
Tractor-Trailer Collisions
Premises Liability
Bicycle and Pedestrian Injuries
Motorcycle Collisions
Wrongful Death
Traumatic Brain Injuries
Slip and Falls on Ice
Personal Injury
Consulting Expert – Discovery and Rule 30(b)(6) Depositions
Consulting Expert – Witness Preparation for Depositions and Trials
Education
Appalachian School of Law and University of Tennessee College of Law, Juris Doctorate, 2009
East Tennessee State University Honors College, Bachelors of Science, Political Science and Biology, 2006
University of Stellenbosch, South Africa, Politics and Environmental Studies, 2005
Honors
Law Week's Barrister's Best Civil Litigator in the State of Colorado 2020
Colorado Trial Lawyer's Association's New Trial Lawyer of the Year 2020
Super Lawyers Rising Star – 2022, 2023
BestLawyers.com Personal Injury Litigator 2023. 2024
5280 Magazine's Top Lawyers 2023, 2024
National Trial Lawyers Top 100 Trial Lawyers
National Women Lawyers Top 25 Trial Lawyers
Bar Admissions
Colorado State Bar
Tennessee State Bar
United States District Court, Eastern District of Tennessee
United States District Court, Middle District of Tennessee
United States District Court, Western District of Tennessee
United States District Court, District of Colorado
Colorado Supreme Court
Associations & Leadership
Vice President – The Rescue for PTSD
InnerCircle Mastermind – Co-Founder and Co-Chair, 2021-2022
Colorado Trial Lawyers Association – Board Member, Seminar Committee, and Co-Chair of Blockbuster Conference Committee
Co-Chair of Women's Trial Lawyer Network and Co-Chair of Open Forum, 2020-2022
Colorado Bar Association Leadership Training Graduate, 2022
Denver Bar Association
Colorado Bar Association
American Association for Justice
National Trial Lawyers
Academy of Truck Accident Attorneys – Advocate Member
Publications
The Docket, Official Magazine of the Denver Bar Association, Column on Transportation Issues, April 2019 to Fall 2019
Business Continuity and Succession Planning: The Special Appeal of Limited Liability Companies, LexisNexis Expert Commentary, June 2008, co-authored
The Influence of Public and Private Sectors on HIV/AIDS Awareness and Prevention in South Africa, China, and the United States, University Honors Scholars Thesis, May 2006
LoHi Lifestyle Magazine, The Neighborhood Magazine for LoHi and the Surrounding Area, Small Business Spotlight, May 2019 to September 2021
Lectures
Joel Feldman's End Distracted Driving Presentation Series – Winter 2019
Colorado Trial Lawyers Association Cultivating Small Business Panel – CTLA Convention – August 2019
Colorado Trial Lawyers Association Premises Liability Panel – January 2021
Colorado Trial Lawyers Association Case Assistance Committee Roundtable – Rule 30(b)(6) Depositions and Discovery Strategies – Fall 2021
Colorado Trial Lawyers Association Blockbuster Seminar – Redefining Rule 30(b)(6) Depositions – January 2022
1st Judicial District Seminar – Deposition Prep for Clients and Witnesses – March 2022
Colorado Bar Association's Litigation Nuts and Bolts – Prepping Your Expert and Crossing Theirs – April 2022
Women's Trial Lawyers Association's Annual Retreat – Forward Momentum Exercise and Roundtable – June 2022
TrialGuides – Preparing Expert Witnesses for Deposition and Trial – August 2022
Trial Guides – Preparing Lay Witnesses for Deposition and Trial – November 2022
Colorado Bar Association Young Lawyers Division – Prepping Clients for Testimony – December 2022
Colorado Trial Lawyers Association Blockbuster Seminar – What You Don't Know You Don't Know About Discovery – From Trucking to PLA – February 2023