Queener Law offers consulting services to firms in need of a boost in several vital areas of litigation.  
Jennifer O'Connell believes that two segments of a civil case have the largest effect on value:
Deposition of the Plaintiff, and
Rule 30(b)(6) Deposition and the Discovery leading up to it.
The same rules apply in criminal matters and family law with defendants, victims, and lay witnesses, and to expert witnesses in all areas of practice. Jennifer has developed a method of stepping in to consult with the lead counsel in these cases to create or increase value at these vital points in the litigation that allows the counsel and client to thrive.
Witness Preparation
Jennifer has developed a multi-step process called the R.I.S.E. Method that gets your client, expert, or lay witness to the core of their truth and over the barrier of the chip on their shoulder. The process focuses on developing a comfort level with their story and accomplishing an understanding of the goals of the process. Jennifer's process comes from her own personal experience in depositions. She has testified in depositions and in trial and knows the stresses firsthand. It is through that experience that she developed the process she has used with great success with her own clients for over a decade and now offers to others through her consulting business. Jennifer will work intensively with your witness in a multi-hour, multi-week process. Your client will become familiar with a Q-&-A method of communication, with holding firm to their truth, and with deciding when not to accept the premise of the adversary's question. She also offers live seminars to firms on client prep techniques for a flat rate per half day, as well as on-demand seminars through Trial Guides.
For more on the R.I.S.E. Method or links to the on-demand seminars, click here.
Discovery and Rule 30(b)(6) Depositions
For practicing litigators, Rule 30(b)(6) depositions are incredibly intimidating, especially when the corporate defendant works in a field in which we are wholly unfamiliar. And when we have a heavy docket of cases and a full inbox of emails, we hardly have the time to learn a new trade just for the sake of a deposition. However, the science of a Rule 30(b)(6) deposition is not in getting elbow-deep in the technicalities of the trade with the deponent, it's in getting waist-deep digging for what may be still lurking in their file cabinets or on their computer that you can turn into a systems failure and value driver.
After years of litigating against commercial trucking companies and corporate landowners, Jennifer K. O'Connell has developed strategies for uncovering documents and items of interest – including evidence of spoliated evidence – that drive settlement values and jury verdicts. Jennifer can assist in developing written discovery, digesting disclosed materials, drafting the notice, and performing the deposition. She is also available for seminars for your firm for a flat rate for a half-day to instruct on Rule 30(b)(6) strategies. In all consultation agreements, Jennifer also provides a report at the close of the agreement that includes her recommendations going forward in the case. However, many cases in which Jennifer is hired to consult reach a favorable resolution before that report is needed. In most cases, Jennifer offers her consulting services on a flat fee basis, so both you and your client know what you are committing to from the beginning. Also, because much of Jennifer's involvement in these cases is in the capacity of a consulting expert, her fees are case expenses.
For more on Discovery Consulting Services, click here.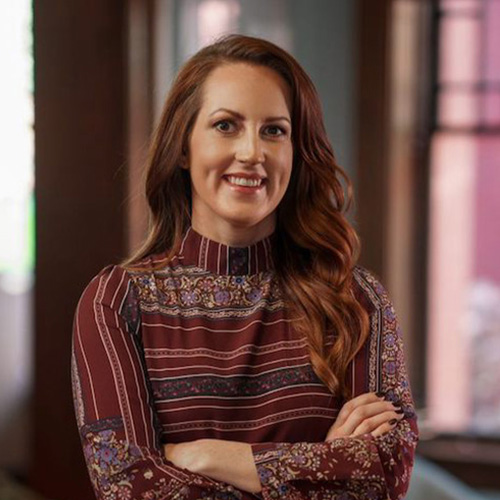 If you are interested in hiring Jennifer for consulting services, please email her at jennifer@queenerlaw.com. Please include the service you are interested in, the time frame, and the names of the parties for a conflict check.