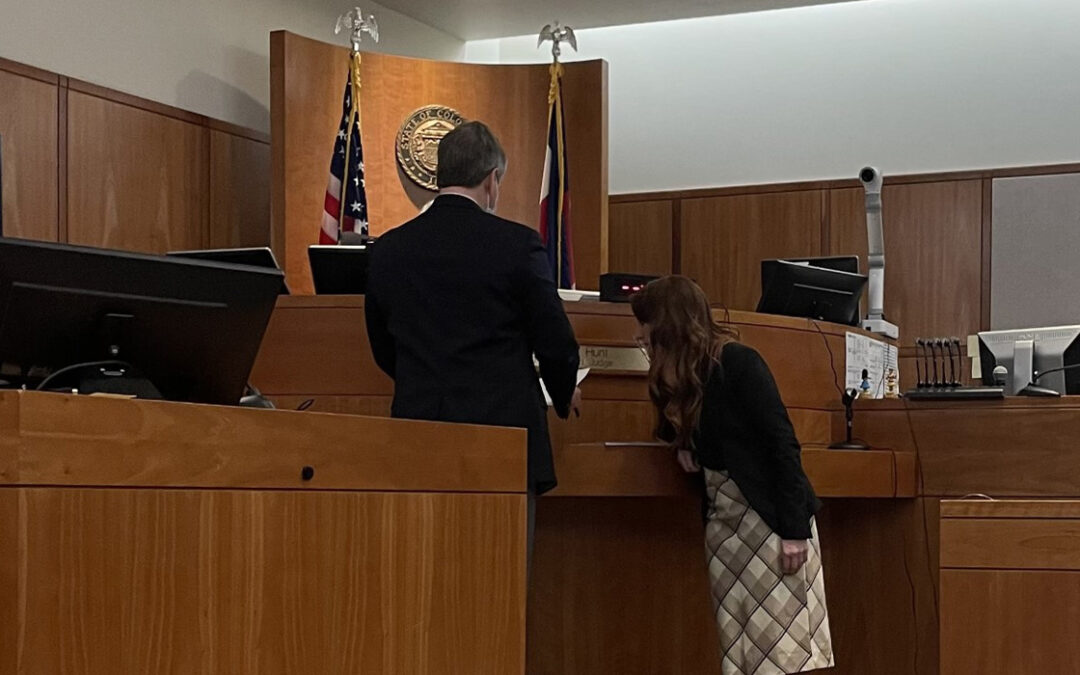 Queener Law had a major win for against a corporation that let snow and ice on a sidewalk get in the way of safety for a slip and fall client with permanent injuries! Our client worked and rental space at the building pictured here. She ran her own small business and depended on her business to pay her bills and support herself. Since buying the building, the corporation – which owned buildings all over Jefferson County, Colorado – did no upgrades to the building when it was purchased in the 1970s… or since.
The rain drainage downspouts were not only in disrepair, but they are no longer up to code. They pour water across the sidewalk, allowing it to freeze and cause a very dangerous condition for guests and renters. The downspouts and drains also froze over in the winter, causing them to burst and leak. Burst and leaking pipes pour water onto the sidewalk and create huge patches of black ice. In addition to failing to do any upkeep or maintenance on the downspouts and drains, the property owners also did nothing to take care of the lighting on the building. The lights on the south side of the building were out, making the sidewalk extremely dark at night, the same sidewalk with black ice.
Our client was walking to her car after a long day of work on an evening in February, came around the corner by the leaking, frozen downspout, and fell. Even laying on the icy sidewalk in the dark, she knew her wrist was badly fractured. Unlike my client who faithfully paid her bills and rent, the property owners who spent decades ignoring their building refused to pay their bill. They dragged our client through four years of litigation before a Jefferson County Jury finally held them accountable. While nothing will give our client her career back or the ability to use her wrist the same way again, having a jury award her a six-figure verdict showed her that the corporation was finally being held responsible for their decades of negligence waiting for a victim.