Making a Difference, One Case at a Time
Firstly, a successful accident claim isn't just about securing a settlement as quickly and painlessly as possible. It entails protecting your rights and recovering the most money legally available from all responsible entities. Although we can't erase the damage that has been done, we can make a difference in your life and the lives of others one case at a time.
Helping Kentucky Accident Victims Reclaim Their Lives
When a serious accident causes significant injuries, every aspect of your life is affected. Pain and suffering, financial woes, lost opportunities, and loss of independence can impact your future in the blink of an eye. A single act of negligence on the part of someone else can turn life upside down. Kentucky accident lawyer, Henry Queener wants you to know that you are not alone in facing these challenges.
Whether you were injured by a motorcycle crash, a car wreck, a trucking accident, or pedestrian injury, Queener Law will ensure that you recover fair compensation. With compassion and dedication, we handle even the most complex accident cases to help victims begin reclaim their lives.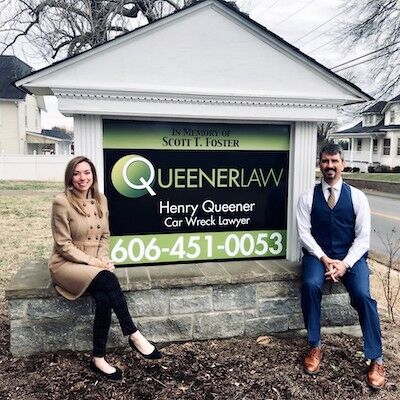 Helping You Achieve Your Goals
At Queener Law, we focus on helping injured victims achieve the goals that are most important. While quick settlements may be the right choice for some accident cases, others require extensive investigation, evidence collection, and even their day in court. Injury lawyer Henry Queener will work to negotiate with responsible parties to successfully resolve your case. He is not afraid to use advanced technology, the testimony of experts, or take your case to court when the need arises.
Many years of legal experience enables accident lawyer Henry Queener to anticipate the legal maneuvers of insurance companies. His ability to recognize potential challenges allows him to orchestrate a successful strategy and positive outcome. Most importantly, we can help you avoid manipulative tactics used by insurance companies, meet claims deadlines and requirements to make sure you don't forfeit your right to pursue fair compensation. Our accident recovery team consists of injury lawyer Henry Queener, knowledgeable paralegals, and dedicated support staff.