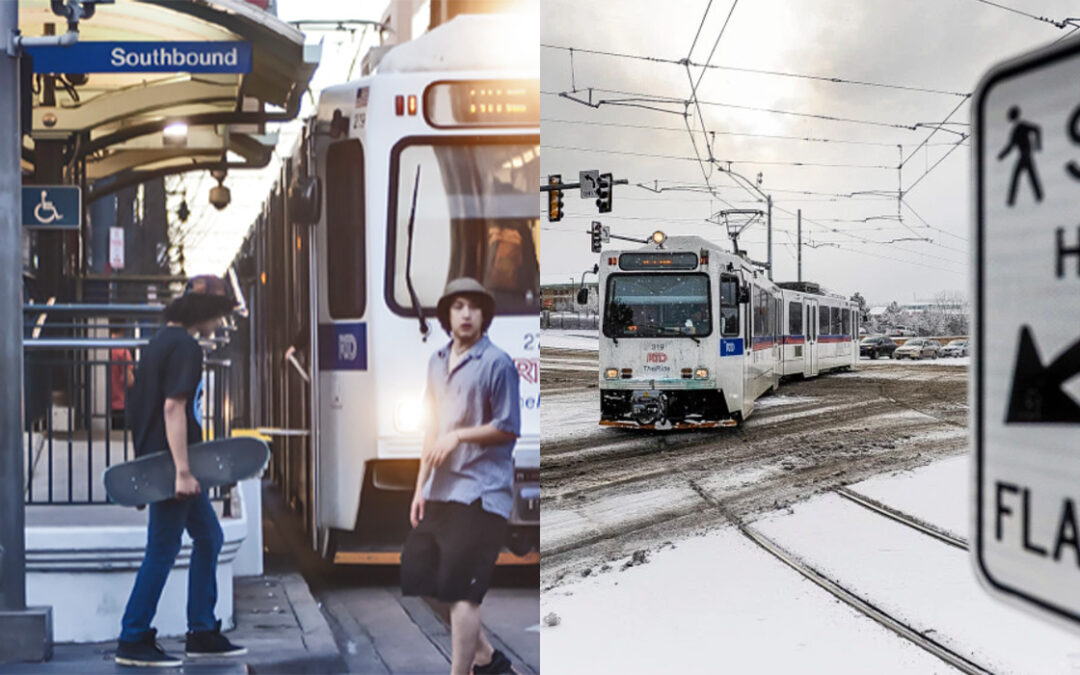 When an Employee is Negligent, the Employer Pays
On January 28, 2019, at Exposition Avenue and Sable Boulevard in Aurora, an RTD train skidded off the tracks. Several were injured and one woman lost a large portion of her leg. While there was snow and ice on the rails, as well as across the entire Metro area, RTD was prepared for that. They have safety protocol in place, as well as top of the line engineering to avoid derailments due to weather. So what happened? According to RTD, speed was the "primary factor" in causing the catastrophic slide. RTD told the Denver Post in February that the appropriate speed for an operator to maintain on sharp curves like this location is 10 mph. This particular train was going three times that fast when it entered the curve. RTD took action and fired the driver of the involved train. Enough said, right?
In Colorado, employers are responsible for the actions of their employees when the employees are acting within the scope of their employment. Employers are responsible for paying for the damages caused by the negligent employee. This is true in nearly every state in the country. The idea behind this law is to prevent businesses from hiring under-qualified employees for important and technical jobs. It's to keep them from tossing workers out into the world, reaping the benefits, and escaping responsibility when all goes wrong. Businesses are not fans of this law, of course. They have lobbied since the beginning of time to avoid responsibility and have managed to chip away at this law in Colorado. The goal: Escaping personal responsibility for the actions that put an unqualified employee behind the wheel of a truck or in the driver's seat of a train.
In 2017, the Colorado Supreme Court ruled in In re Ferrer to minimize a business's liability for negligent hiring, training, and supervising. The ruling essentially makes an injured party choose whether to sue the company for the damages they caused or to sue them for what led to the damages. Suing the company for both, as Colorado law has proceeded for eons, allowed victims to dig into the inner workings of the company to see just how serious they were taking the hiring processes, just how much importance was placed on employee training, and how seriously these businesses took their role as supervisor of their employees. It also allowed for much broader avenues for a jury to punish a company who sat back and watched negligence occur.
Under the new regime, firms like Queener Law are fighting back, hoping to fill back in the holes Ferrer left in victim compensation and corporate punishment. With the right set of facts and technical know-how, some of these roadblocks can be overcome. But for now, what is important to know as a member of the Colorado community is that you have rights to protect yourself against corporate negligence. When you or a family member are injured by a negligent driver, truck driver, train operator, property manager, and so on, the company for whom that employee was working is still responsible. But folks, DO NOT TRY THIS AT HOME. These corporations are chock full of attorneys who spend day in and day out protecting their business's money. If they are able to sway the Supreme Court into protecting their bank accounts, they can easily do the same in your case.
Call or email Queener Law for advice before proceeding on your own against a negligent business. We have gone toe to toe with corporate attorneys in several states across the country and are currently battling many here at home. We are happy to jump on board and do the fighting for you while you and your family heal from the ordeal their negligence caused.