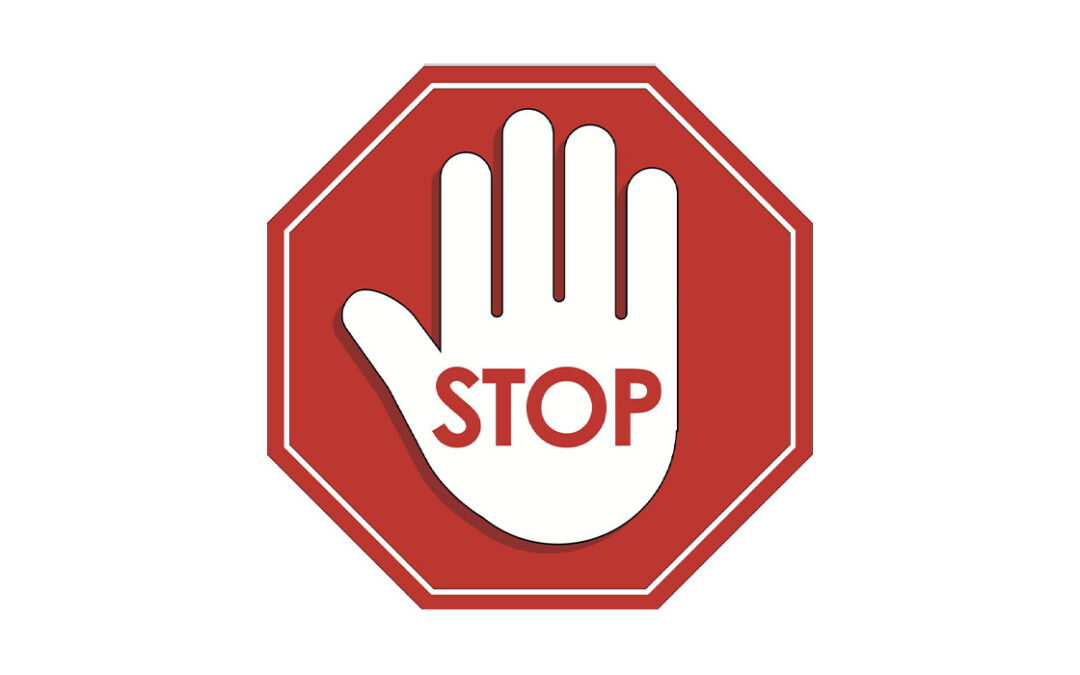 WHOA…Stop Right There!
You have just been rear ended by a distracted driver. Your injuries are typical with this type of wreck and you seek medical attention. Fast forward a few days, you start to get phone calls from the at-fault driver's insurance company offering you a check. You just need to sign a release. What do you do? Take the money? The offer is pretty good and the holidays are just right around the corner… Attorney Henry Queener recently took on a seemingly simple case that went downhill fairly quickly. In the beginning, the client felt competent enough to deal with the insurance company on her own. This is a common mistake that we see quite often at Queener Law. Below is just one example of how "representing" yourself can go wrong.
Case in Point:
"We recently had a very nice lady call our office for help. She was concerned because the deadline for filing paperwork in the courthouse, also known as a statute of limitations, was only one month away. A heating and air-conditioning company truck had rear ended her at a stoplight. This particular business's insurance company was offering her $25,000 and was really starting to hound her with phone calls, begging her to take the check. She was starting to feel uneasy. She finally called us wanting to know what her case was worth. Should she just take the $25,000 or hire an attorney? I explained to her that first and foremost, we needed to know the total of all the medical services she has received. She did not know, but she had a guess.
I then asked her who had been paying for the medical care she had been receiving. She told me that the at-fault driver's insurance company had used $5000 they had available for medical payments and then her own auto insurance volunteered to use $5000. After that Tricare, which is health insurance for those who have been in the military, and Medicare started paying for her medical care. Boy, was she surprised by what I told her next. I explained that she would have to open an account with both Tricare and Medicare to find out exactly how much they had paid out. By accepting the settlement money from the heating and air-conditioning's insurance company (you know, the quick check) she would automatically become obligated to pay Tricare and Medicare back. (Most likely this would eat up the initial offer of $25,000. What about future medical costs, loss of earnings, pain and suffering?)
She then had a dawning of realization. She had been getting letters from Medicare asking about the status of her settlement and did not really understand why she was getting them. Now she understood and it was so clear to her! Medicare was asking about the status of her settlement because Medicare was expecting payment out of her settlement.  I then told her the news is worse than that. Her own auto insurance company did not do her any favors by using its $5000 for medical payments. Under Tennessee law, she has to pay them back too. She would've been better off if her auto insurance had never paid anything at all! She began to realize that she should have hired an attorney earlier in the process. AND, this is just the tip of the iceberg. There are several other things that have occurred in her case that are not helpful.
Unfortunately, insurance companies ARE NOT obligated to work together for your best outcome. Furthermore, many insurance agents and insurance adjusters often have a very poor understanding of insurance law and even their own insurance policies. She has now hired us. We are diligently working for our client, so that when her case is settled, it will be her money free and clear." If you are ever faced with the aftermath of an accident, DO NOT attempt to deal with an insurance company alone. Your job is to focus on your recovery, our job is to deal with the insurance companies. Let Queener Law work for you. Contact us for a free case evaluation.