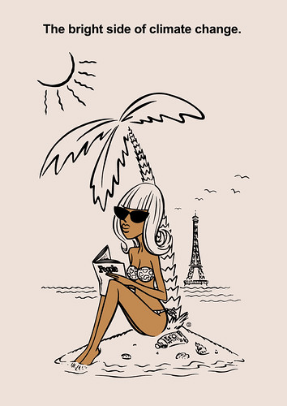 Let's assume for a moment that the hoax of climate change is real.
Now that we've gotten over that little speedbump, raise your hand if you've slogged through an airport recently, searching for the least crowded bar serving $14 well drinks, all thanks to Mother Nature's insistence that your flight be delayed or canceled.
Many of us know this tale so well that it's beginning to feel like Groundhogs Day, but without the benefit of having Bill Murray join us in our plight… not that he'd be exempt. In fact, just this year there have been so many delays and cancellations due to weather that finding an estimated number just for DIA puts Google to the test.
It makes sense to most of us that two bomb cyclones in a single year may put a damper on some snow-birding south or snowboarding west. But summer can be just as brutal. "Heat wave" has become common vernacular in parts of the country where the term was previously used for body temps and songs on that dusty vinyl rescued from your mom's attic, not for transportation.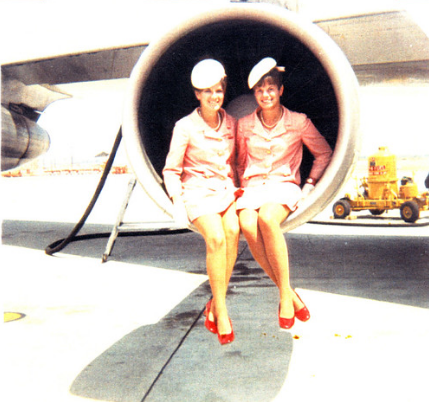 What does 1960's Motown have to do with travel and climate change? Everything. According to a 2017 article in Forbes magazine, Bombardier CRJ's can only withstand 118 degrees and larger Boeing jets can't get much past 125 in order to operate properly.
Why? Remember in 3rd grade when you were just learning to write those "check yes or no" notes to your crush while your teacher was desperately trying to teach you how to get an egg into a 2-Liter using just a match?
Call her and thank her for explaining to the 8-year-old you why the… ahem… more distinguished version of yourself should start exploring alternatives to air travel. Or call the National Weather Service to inquire as to the accuracy of their early-August report showing near-nationwide heatwaves with temperatures inching closer to forced "stay-cations."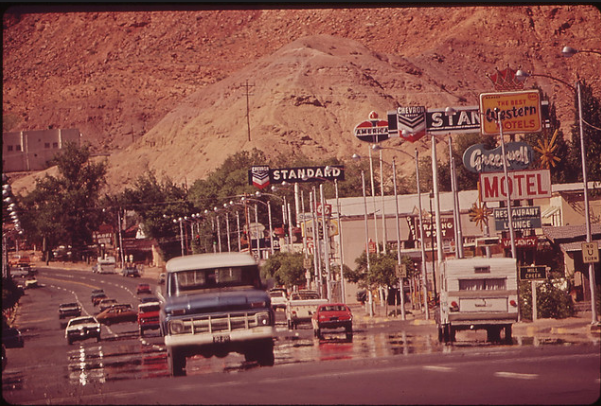 Road Trip!
Think you'll out-smart nature and finally see Route 66 from start to finish? Au contraire! In July of this year, the National Weather Service warned of heat waves one week and cold fronts with flash flooding and damaging winds the next. So if the buckled roads don't squelch your determination, the rushing waters of the Plains States just might.
Angry at our wrath-bearing planet? Watch that finger-pointing. All that air transportation we've been suffering cancellations is really turn-about finally becoming fair play, according to the New York Times. A June article written by Andy Newman cited scientific conclusions such this: One 2,500-mile passenger's contribution to emissions melts 32 square feet of Arctic summer sea ice. And a 600-mile drive to an Airbnb with a peaceful spa tub might as well be a giant flame-thrower to the Arctic, melting 90 square feet of ice per person. That's a chunk the size of our beloved Jeep Unlimiteds.
Want to get especially gruesome? A scientist from my alma mater, University of Tennessee – where the rumor of dead bodies under Neyland Stadium and a body farm just across the river is true – estimated that the average American generates three times the global average of carbon dioxide annually, a lethal dosage to the third rock we live atop.
Cruisin'
Alright, then. No road trips, no sky miles. Let's all just charge the gangway of the closest cruise ship and take "King of the World" selfies with Celine songs in the background and shuffleboard games taking on SEC vs Big Ten-esque rivalries. That should solve both our transportation and climate problems with one shuffle of the board… is that what it's called?
Except… according to the International Council on Clean Transportation, the most efficient ships sailing the seven seas emit 3 to 4 times more carbon dioxide than those pesky jets. And if you're still set on shopping at the dockside markets of Jamaica, keep your face mask handy while on board. Particulate counts on cruise ships are comparable to – or worse than – the air quality in Beijing.
Alas, how can we safely see the planet and save it at the same time? It seems the experts agree: prioritize, protest, and offset. Prioritize your travel, opting for the less-emitting road trip over the flight, the flight over the cruise. And before kicking those tires and lighting those fires, toss some cash towards offsetting sites to make up for your contribution to polar bear homelessness. Throw your money into methane emanations instead of into the pockets of the worst offenders. It's the eco version of "Be kind. Rewind."