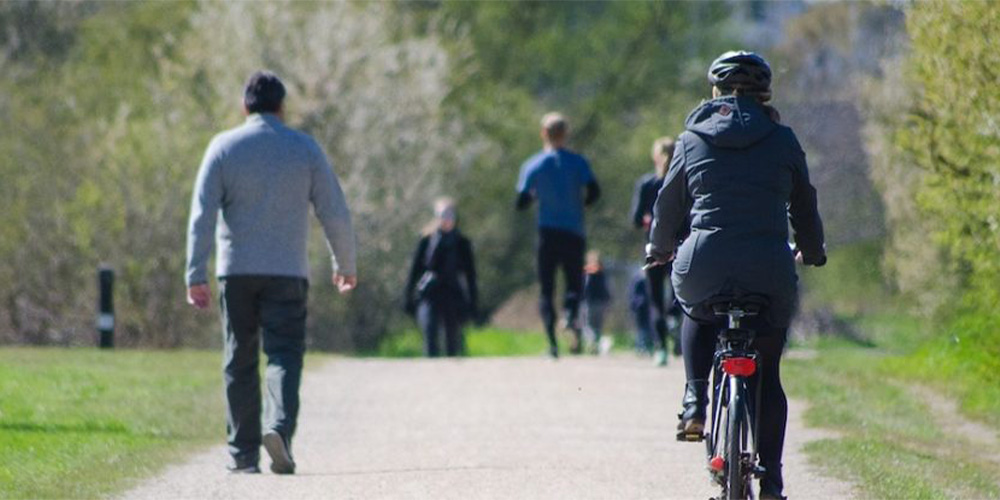 Protecting Injured Bicyclists in Kentucky
Were you hurt in a bicycle accident in Kentucky and need a bicycle accident lawyer? Give our office a call as soon as you are able so we can discuss your case for free. Our team has helped thousands of people like you obtain large settlements to pay for their medical bills, the income they've lost, damaged property, and non-economic damages like pain and suffering and emotional trauma after a bike wreck. We've won millions of dollars in damages for our clients over the years, and we want to help you win.
Since we accept injury cases on a contingency fee system, we'll provide you with free legal advice, create a strategy that is in line with your goals, negotiate with insurers, and even take your case to court at no out of pocket cost to you.
Determining the cause of bike crashes is often a challenging task. Our bicycle injury lawyers go to great lengths to uncover the truth. We will analyze your case, communicate with witnesses and accident re-constructionists, and gather all evidence to ensure that the true cause of your crash is revealed.
Why Hire Queener Law to Handle Your Bike Injury Case?
In Kentucky, you have the right to recover money from the people or companies that cause you harm. Insurers will stop at nothing to avoid paying out large settlements. You need an injury lawyer who is experienced with cases like yours to ensure your rights are protected. With decades of experience, our attorneys understand how insurance companies work. This knowledge enables us to better advocate for our clients. When we anticipate the insurer's next move, we can develop a legal strategy to counter their actions and win.
It's important to work with our legal team when pursuing money for your losses. Since Kentucky follows a comparative negligence system to determine liability in injury cases, the amount you can recover can vary depending on the level of fault you are assigned. When the role your actions played in the accident are not appropriately represented, you could lose out on large sums of money.
What Causes Bicycle Accidents?
The causes of bicycle accidents are often misreported, with America's most vulnerable road users taking the blame for crashes they didn't cause.
While motorists often claim that bicyclists were going too fast, disobeying traffic laws, or simply "came out of nowhere", these claims are usually unsupported and typically come from drivers who were texting or otherwise distracted behind the wheel, speeding, or even impaired. Studies reveal that motorists are usually to blame for bike-car collisions.
In Kentucky, the most common causes of bicycle accidents include:
Distracted or fatigued drivers
Aggressive driving
Failure to Yield to bicyclists
Defective bicycle parts
Recovering Money for Bicycle Injuries
We can help you get money for a wide variety of damages when you're hurt in a bicycle wreck. Even if it is determined that you were partially at fault for your crash. In Kentucky, you can recover money for the following types of damages in a bicycle accident case even when you are at 99% at fault.
Medical Expenses: You may be entitled to receive money to pay for your doctor visits, diagnostic tests, hospitalizations, surgeries, and medical equipment.
Lost Income: When your injuries interfere with your ability to work now or in the future, you can pursue compensation.
Pain and Suffering: Noneconomic damages like pain and suffering, emotional trauma, and mental anguish may be recovered after a wreck. If your loved one was killed, you could be entitled to money for loss of companionship as well.
Vocational Training: When your injuries are so severe that you can no longer perform the duties of your job, you could recover money to pay for vocational training. This could help you learn new skills.
If the at fault driver was intoxicated, we may even be able to help you recover punitive damages.
Call for FREE Legal Advice
Before you talk to the insurance company, accept a settlement offer, or sign that check, give our office a call to discuss your legal options. There is never a fee for our services until we win.
For free legal advice, call 606-451-0053.