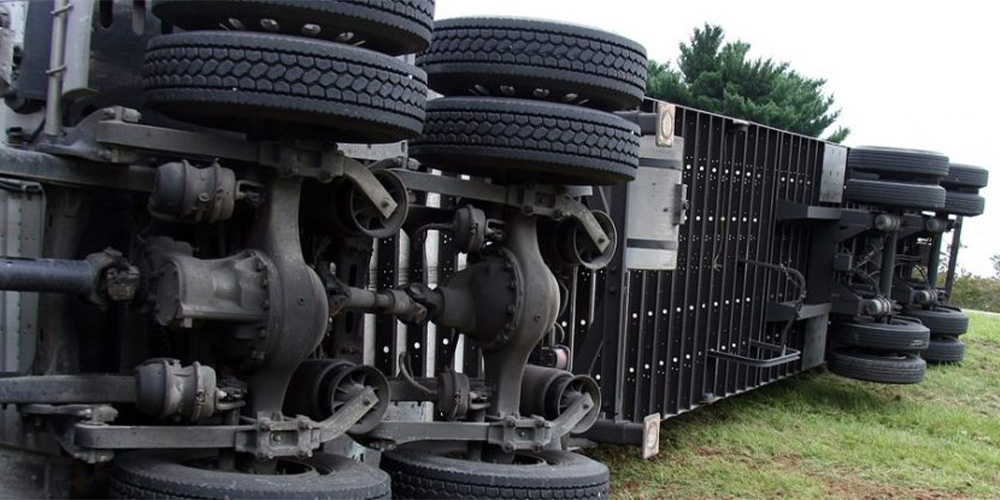 Truck Accident Victims Count on Us to Deliver Results
When you're injured in a truck accident in Kentucky, you can count on our injury lawyers to deliver results. Give our office a call today and we'll assess your case free of charge. If you decide to retain our services, we'll create a legal strategy that helps you achieve your goals. We'll handle negotiations with insurers and other liable parties, and take your case to court to get the maximum settlement.
We can help you collect money from trucking companies, faulty equipment manufacturers, and other parties who played a role in your crash. Retain our firm today to ensure you recover full compensation for your medical bills, pain and suffering, and lost wages.
Why You Need Our Truck Injury Lawyers on Your Side
At Queener Law, we represent truck accident victims, never the faceless insurance companies. We bring decades of experience to the table and we know how trucking companies and big name insurers work. Unlike some injury lawyers who are only interested in obtaining a quick payout, our team pursues your case with your best interests in mind. It's our mission to make sure you recover fair and appropriate compensation for your truck accident injuries, and we won't settle for less.
When you retain our firm:
We will assess your case and create a legal strategy that will help you achieve your goals.
Our team will collect and preserve all the evidence to appropriately demonstrate fault.
We will negotiate with large trucking companies and big name insurers on your behalf.
Our injury lawyers will fight for your recovery in court.
Liability in a Kentucky Truck Accident
When you're severely injured or a loved one is killed in a commercial trucking accident in Kentucky, correctly establishing liability is crucial for the success of your case. Since Kentucky injury law follows a pure comparative negligence system, assigning fault incorrectly can significantly reduce your payout. If you are determined to be 40% at fault for the crash, for example, you may only be able to recover money to pay for 60% of your losses.
Because large truck crashes often result in significant property damage, severe injuries, and even death, your expenses can add up quickly. It's important to recover full compensation for from all responsible parties. Entities that may be responsible for your injuries include trucking companies, negligent drivers, those who are responsible for truck maintenance, equipment manufacturers, loaders, and even those who design or maintain the roads. When multiple parties cause a truck crash, contributory negligence is established and payouts are typically made accordingly.
Recovering Compensation After an 18-Wheeler Accident
The injuries that result from 18-wheeler crashes are almost always life-changing. Most of the time, it is the drivers and passengers of smaller vehicles who are hurt. Traumatic brain injuries (TBI), spinal cord injuries, severe burns, amputations, and internal organ damage from large truck accidents are not uncommon. In many cases, victims don't survive. For those that do make it, the financial burdens can quickly become astronomical. For the family members of those who are killed, dealing with stacks of bills and the loss of income can almost be too much to bear.
If you were injured in a crash with a big rig, you can recover money to help alleviate some of your financial burdens. No amount of financial recovery can erase the trauma after a crash. However, holding responsible parties accountable for their negligence can help victims get back on their feet.
In Kentucky, people who are harmed by truck crashes may be able to recover money for:
Lost income and lost future earning capacity
Property damage
Pain and suffering, including money for emotional trauma
Medical treatment, supplies, and equipment
Loss of life
Punitive damages
Call for a FREE Consultation
When you're hurt in a commercial truck crash, you need a lawyer who offers individual attention, passionate representation, and experience where it counts. You need the legal team at Queener Law. Our firm is committed to helping you secure financial compensation to cover your losses so you can begin to repair your life after a crash. For free legal advice in the aftermath of a truck accident, call 606-451-0053.