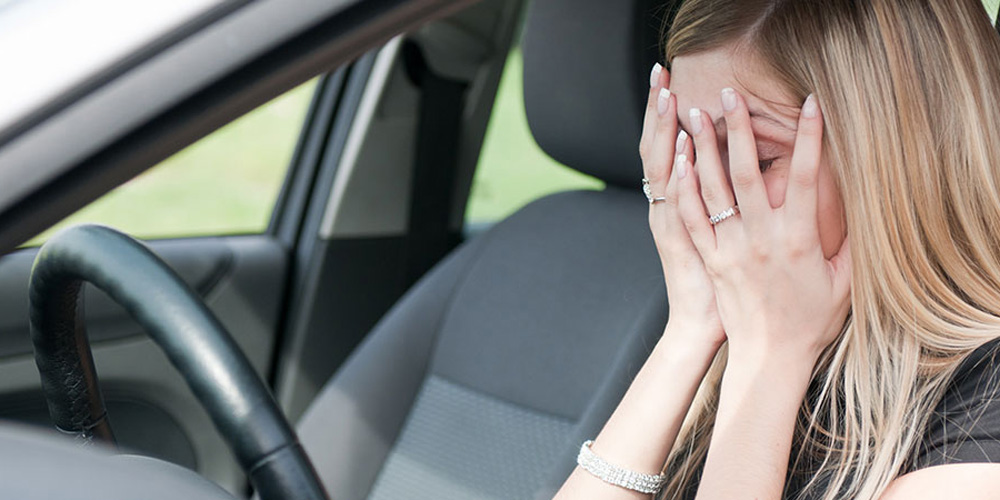 We Help Car Crash Victims Put the Pieces Back Together
When you're hurt in an auto accident in Kentucky, get medical help first, then call us for a complimentary consultation. Our legal team can answer your claims-related questions and help you recover money to pay for medical bills, lost income, and other expenses that result from the crash.
Over the years, our team has helped thousands of people put their lives back together after they were injured in car wrecks. We believe that all people should have the ability to recover money for the harm they've suffered at the hands of negligent drivers, defective auto parts manufacturers, and other people who cause them pain. From accidents that have caused minor injuries and property damages to complicated crashes that have caused life-altering, or even fatal injuries, we dedicate the same level of service to every case we handle.
Why Choose Queener Law for Your Car Accident Case?
At Queener Law, your well being is our priority and your best interests are our main concern. Auto accidents can take a significant physical and emotional toll on people in Kentucky,  especially when you are hurt or a loved one's life is lost. The financial burdens that accompany a crash can add unnecessary stress to your life and make recovery difficult. Support from our experienced legal team can help alleviate some of that stress so you can get back on your feet, and back on the road.
Our team has successfully resolved millions of dollars worth of accident cases and we've earned a reputation for achieving high-value jury awards and negotiated settlements. We go the extra mile to protect your rights after a crash.
Let us help you coordinate medical care so your accident injuries can be addressed right away instead of waiting for a settlement.
We uncover all the evidence and pursue every avenue of liability to make sure the people who are at fault pay for their actions.
Our team will negotiate with insurance companies and engage in every legal action available to ensure you recover maximum money for your losses.
Since we accept cases on a contingency fee basis, you won't have to worry about out of pocket costs. No attorney's fees are due until we win.
Establishing Fault in a Kentucky Auto Accident Claim
If you are injured in an auto accident in Kentucky, you may be able to recover money from other drivers, their insurance companies, defective vehicle or parts manufacturers, and other responsible entities even if you were partially at fault for the crash.
It's important that you work with our experienced legal team to ensure that all evidence is gathered and presented to appropriately demonstrate fault. An inaccurate assignment of fault can result in a significant reduction in your payout. If you are determined to be 30% at fault for your accident, for example, you can recover money for 70% of damages from all other responsible entities combined. When multiple parties are responsible for your injuries, the payout you receive from each will be directly related to the amount of liability each holds. If you are determined to be only 10% at fault for the crash, your payout can substantially increase.
We Handle All Types of Auto Accident Cases
Queener Law handles car accident cases that arise from a variety of circumstances. If any of the following played a role in your crash, our firm is here to help.
Driving while impaired by alcohol or drugs
Distracted driving
Defective auto parts
Hazardous roadways
Hit and run
Reckless driving
Call for a FREE Consultation
If you're searching for an auto accident attorney who offers individual attention, passionate representation, and experience where it counts, call the legal team at Queener Law today. Our firm represents people, not faceless insurance companies. We are committed to helping you secure the financial compensation you need so you can begin to repair your life after your crash.