Nashville truck accident lawyer Henry Queener focuses on helping the victims of truck accidents, auto accidents, and other motor vehicle accidents obtain financial recovery. Because he focuses on cases that involve truck wrecks, semi-truck crashes, dump truck accidents, and tractor-trailer accidents, he has the knowledge and experience necessary to handle the complex issues that come into play with trucking accident lawsuits. He will vigorously advocate on your behalf to get you the compensation that you need.
Contact Queener Law at (615) 933-9000 to schedule a free consultation with a Nashville truck accident attorney.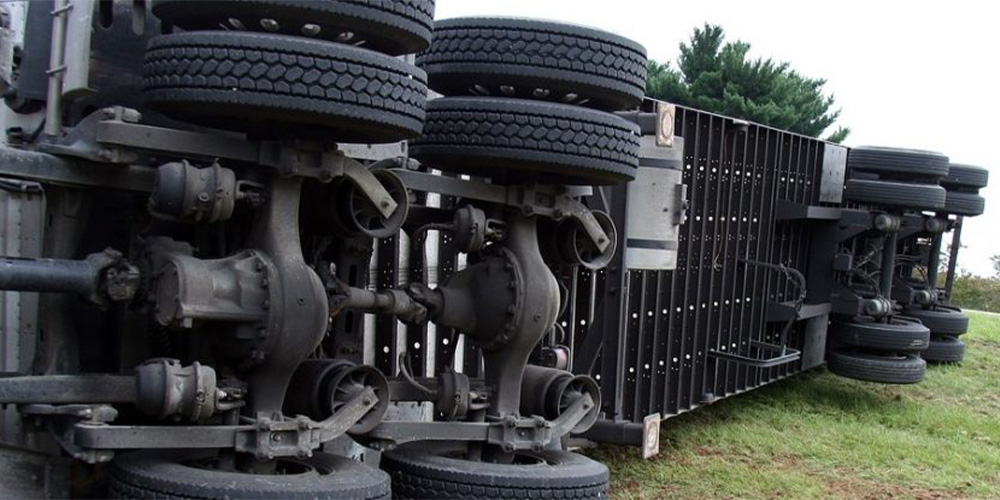 Causes of Truck Accidents
Truck accidents can be caused by a number of reasons, but some of the most common causes of truck accidents include the following:
Speeding
Overloaded trucks
Unsecured truck loads
Truck driver fatigue
Improperly maintained trucks
Truck defects
Drunk driving
Texting while driving
Improper or inadequate truck driving training
Truck driver negligence
Liability for Truck Accident Injuries and Fatalities
Truck crashes are among the most serious and even fatal accidents on the road. Because trucks are so large and powerful, truck drivers and trucking companies are subject to a number of regulations and restrictions. This includes hours-of-service regulations, rest requirements, and prohibitions on texting while driving. If a truck accident happens because the trucker or trucking company violated trucking regulations, liability can be assessed against the trucking company and/or truck driver. Additionally, the violating party may also be subject to hefty fines and other penalties.
Moreover, like all motorists, a truck driver can be held liable for injuries and fatalities that are caused by his or her negligence. In some situations, the trucking company may also be liable for any injuries or deaths caused in the truck accident, as well. Over the years, Nashville truck accident lawyer Henry Queener has amassed an in-depth understanding of the way that insurance companies work – including truck accident insurance companies – which allows him to anticipate their legal maneuvers and better advocate on his clients' behalf. Moreover, because he only handles motor vehicle accident lawsuits, his knowledge of trucking accident liability is second to none.
Call for a FREE Consultation
If you were injured or a loved one was killed in a truck crash, do not delay. There are strict time limitations on filing a truck accident lawsuit, and it is important to launch a comprehensive accident investigation as soon as possible in order to preserve necessary evidence. Contact Queener Law at (615) 933-9000 to schedule a free consultation with a Nashville truck accident attorney.