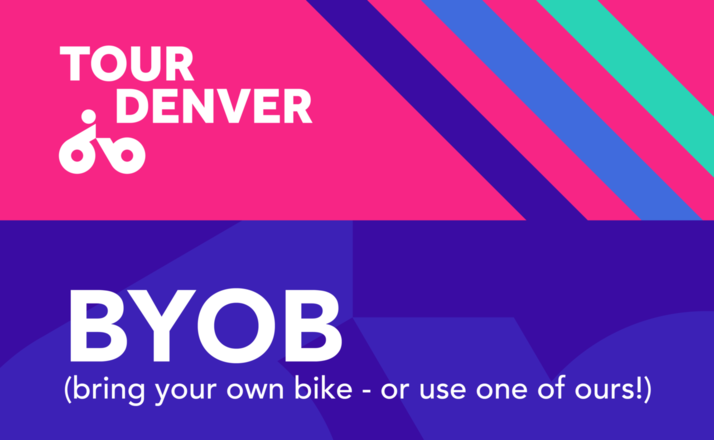 Tried to buy a bike lately? They're on back order like toilet paper and Clorox wipes. It's all part of the increasing trend to bike to work in an effort to avoid public transit and carpooling.
Bike to Work Day has been one of the most popular times for bicycle commuting in the city, but the days leading up to and immediately following do not typically see near as much traffic. This year, however, the number of cycling commuters remains higher than typical. Denverites are keeping healthy distances while taking part in healthy habits.
But what to do about Bike to Work Day, which usually draws crowds and involves less distancing than current comfort levels allow, as well as the exchange of foods, beverages, hugs, and handshakes, all on the way to the typical 9 to 5 in an office setting? Those are bygone days, at least for now.
The Downtown Denver Partnership and Gates Corporation are offering a free, fun, and safe option for the entire community: Free Guide Bike Rides of the 5280 Trail!
From September 22 through October 31, simply click HERE, fill out the form, and you and your family, a group of 25 people max, your co-workers, or you along can sign up for a guided tour of the best of Downtown Denver cycling.
Don't have a bike? No worries! Just mention your need to borrow some wheels in the form link above, and the Gates Corporation will get you rolling.
Grab your helmet, water, and mask and get out there! Tour Denver by bike!